This popular strain needs no introduction, but I'll give a briefing anyway.  Sour Diesel was said to have been a strain created on the East Coast, NYC to be exact.  Its said that it gets it funky skunky smell due to the diesel fuel saturated soil it was grown in.  Today it's one of the most popular, potent, and sought after strains in the world.  The Almighty Sour Diesel.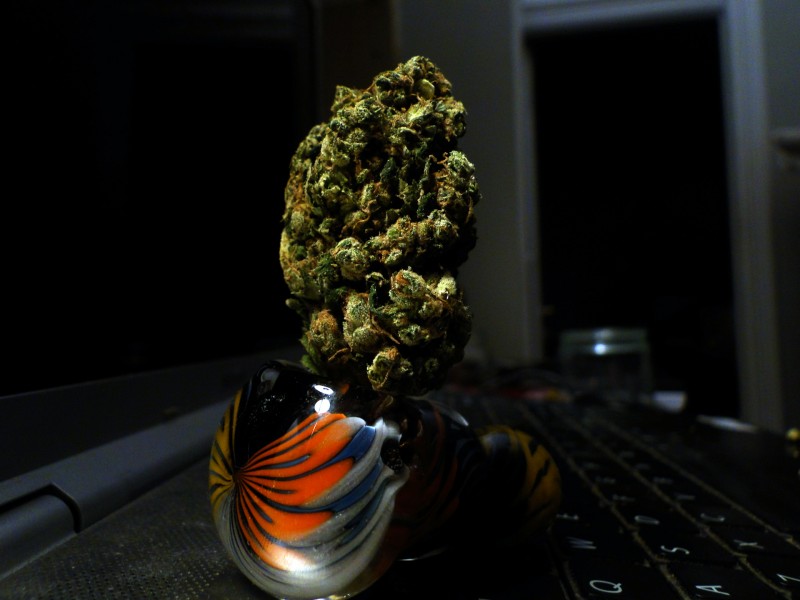 Sour Diesel Facts
Courtesy of medicalmarijuanastrains.com 

Strain Name: Sour Diesel
Grade: A++
Type: Hybrid, 50/50
Genetics: 91 Chemdawg x Mass Super Skunk/NL
Looks: Light green with darker green and orange leaves.
Smell: When vaporized it filled my place with a nice sour smell. Love the smell!!
Taste: Tastes sour if you vaporize. One of my favorites for taste!
Effects: When smoked right, you should have have a very strong head and upper body buzz. Too much and you might have trouble walking and fall asleep.
Potency: 10/10. 5 hours later I felt it wearing off. This is one of the best medical strains I have tried.
Good Strain For: Insomnia, Pain, Increase of Appetite